20 - 22 April 2009, New Zealand Wind Energy Conference 2009
21 Jun 2016
"Novel models for wind forecasting in the context of Integrative decision support system framework"was the presentation delivered by Marin Karaivanov, KEDRI PhD student at the annual New Zealand Wind Energy Conference' 2009 in Wellington. Marin was selected amongst doctoral students from New Zealand universities to give a talk and was awarded a full sponsorship package by Transpower and supported by New Zealand Wind Energy Association.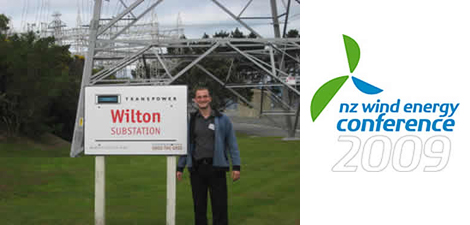 After the conference Marin spent a day at Transpower' Head Office with the senior management team of the NZ Energy Grid and visited Wilton Substation in Wellington.

The presented research is under the supervision of Professor Nik Kasabov and Dr. Russel Pears and is inspired by Evolving connectionist systems (ECOS) framework.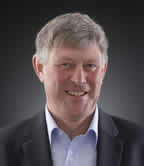 "Transpower were proud to support AUT student, Marin Karaivanov to present his chosen field of study at the 2009 Wind Energy Association conference", says Transpower's General Manager System Operations, Kieran Devine.

We recognise the importance of investing in capacity in the industry and working with universities and industry bodies to promote new generation.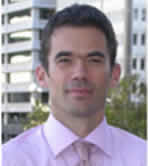 "With more than 300 delegates attending the conference, it was an excellent opportunity for Marin Karaivanov to present his research to key players in the industry, says Fraser Clark, CEO of New Zealand Wind Energy Association.

Universities lie in the core of successful leading economies in the world and we encourage their collaboration with industry. Technology transfer and know-how are of great importance for New Zealand."