Clarence Tan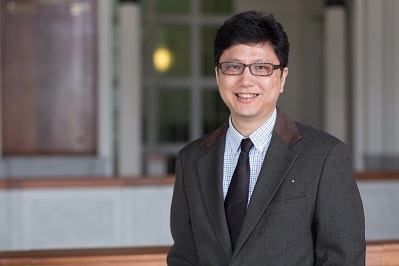 Clarence is a PhD student at KEDRI under the supervision of Prof. Nikola Kasabov. His topic of study is "Neuromorphic big data analytics and their impact on the technological and business progress worldwide" He is also appointed as an Entrepreneur-In-Residence (Honorary) at KEDRI to provide advice to the Institute's commercialization activities.
Clarence is a serial entrepreneur and an angel investor based in Singapore. He is an advisory board member of GLB Venture and investment group that he has co-founded. He is an advisory CIO of National Gallery Singapore. Prior to that, he was the Co-founder & CEO of GLB group of companies, a corporate advisory, technology research and investment firm which has startup and investment interest in many diverse industries including Cloud accounting, CRM, Big Data Analytics, Biotechnology, fashion lifestyle/retail, digital creative agency, Social Media Marketing. As a serial entrepreneur, he has co-founded and managed many of the companies under the GLB group. Under his leadership, many of the companies in the group have expanded to South East Asia Countries, Hong Kong/China. He was instrumental in the successful completion of the merger & acquisition of the Group.
External links:
Qualifications:
MSc. in Computer Science (AI), University of Essex UK,
MBA, DIC in Management & Finance, Imperial College London (UK)
MPA (Master of Accountancy) University of Adelaide, Australia.
Memberships:
MIEEE
IEEE, CIS
SID (Singapore Institute of Director)
CPA Australia (Ass)
BANSEA (Biz Angel Network SEA)